| | | | |
| --- | --- | --- | --- |
| Penginapan Lebar Daun (Lebar Daun Budget Motel) | | | |
Written by Customer Service
Wednesday, 26 December 2007 03:33
It was wonderful to find a green, clean and tolerant place to stay, with nice and honest people, where I could rest, and eat good food. - Anne McInnes, South Australia
E

stablished in Oktober 2007, we are the best backpacker and budget family motel located in Palembang city, South Sumatra province of Indonesia.

Our commitment is to provide you with an affordable, informative, friendly and convenient place for you backpackers while you are visiting our historic and beautiful city.

Please find out our room rate for unbelievable rate.

Don't worry about your laundry !!. Be always a fresh and dandy Backpackers !! . We provide you with an unique laundry pricing system.


Our laundry pricing system is based on your total laundry weight (about US$ 1 / kilogram), with this unique pricing system you will save lots of money from laundry charge





Stay connected to internet with our free WiFi Hotspot service up to 50 Mbps speed and tell the world about your experience while staying with us.

Go and see Palembang Tourism Map and you'll find out that our motel is located at a very stategic location so you can reach them all in minutes.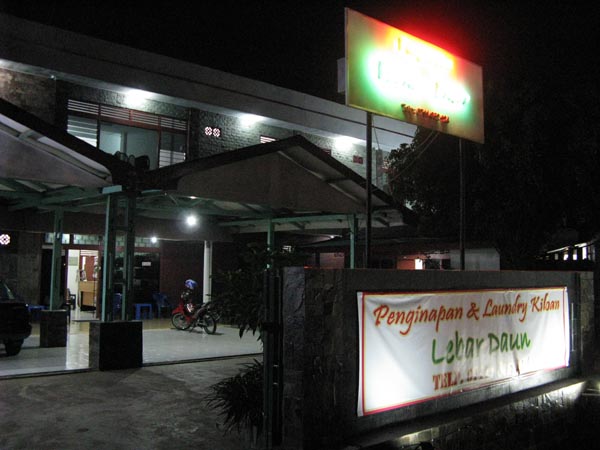 Penginapan Lebar Daun.
Jl. Demang Lebar Daun No 35 Simpang Polda
Palembang, South Sumatra, Indonesia
Office - (62) 711 - 352 124

Whatsapp = 0813-7776-1298
Whatsapp = 0857-88854-5648

Mobile: (62) 813 - 6616 - 2606 (Agus)

Email = This e-mail address is being protected from spambots. You need JavaScript enabled to view it
Last Updated on Friday, 23 December 2022 23:39
| | | | |
| --- | --- | --- | --- |
| Elegant and Unique Fashion with Palembang Songket !! | | | |
Written by Djoko
Saturday, 07 October 2006 08:10
S

ongket is a Palembang traditional weave fabric, most of songket home industry lived at 30 Ilir Palembang area. There are lots of songket type including Jumputan, Tanjak, Tajung, etc.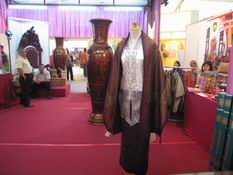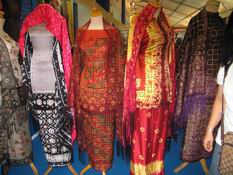 You can purchase this kind of traditional weave fabrics, among others at Talang Kerangga, Ki Gede Ing Suro or Radial streets cx
Last Updated on Sunday, 05 July 2009 05:17
Written by Customer Service
Wednesday, 19 December 2007 01:04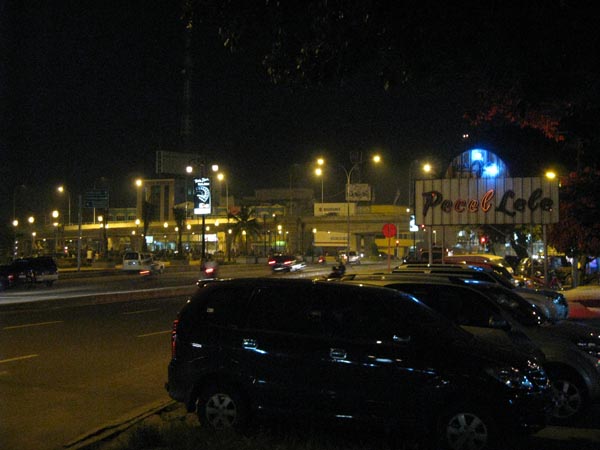 Night view in front of Penginapan Lebar Daun Palembang
Last Updated on Tuesday, 01 January 2013 00:30
Written by Djoko
Monday, 05 July 2004 04:54
Penginapan Lebar Daun !!!!  is located only 15 minutes from Sultan Mahmud Badaruddin II, the International Airport of Palembang, and 5 minutes from Ampera Bridge and Benteng Kuto Besak, the landmarks of Palembang, and city centre.
Last Updated on Tuesday, 15 January 2008 05:24